This is the LAST of my Autumn Gang that you can MIX and MATCH items between the kits!
THanks to KimmyAnn...we have this mini kit to offer for the freebie with this CHALLENGE..we are very deficient in the Template donations and Embellishment donations section..it's a GHOST Town!! So.. to earn the Donor FLair of this kit..PLEASE use this kit...pick up all other freebies from Autumn Blessings, and Autumn Turkey Day as well and make something to share!
Can be anything..more papers you make in Max using these papers
Invitations, cards, templates, tags, SHAPES, etc..Build this mini into something
Big ALL can enjoy! and I'll send you a link to the special FLAIR/Button you get for donating back!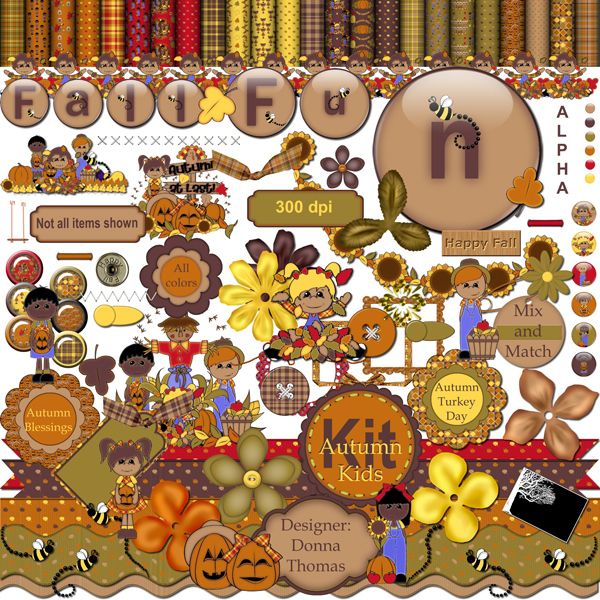 Autumn-Kids-Challenge-Pack.smb