YEAH..Glitter ALphas to finish the bunch have arrived! To celebrate...this thread will hold all the goodies for the Yellow Gold, Maroon, Red, Purple and Bright Blue glittery alpha pack! These are not included in the Alpha packs! The packs all have various frames, flowers, decos, buttons (same), and corners as well as FULL alpha sets!
Enjoy!
Simply RIGHT CLICK items you wish to have..
Select SAVE IMAGE AS
and send to your favorite FREEBIE folder for use in MAX!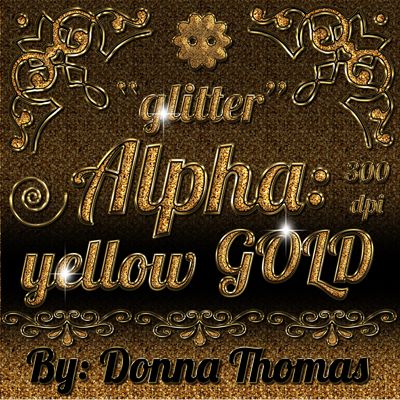 DLT Alpha GLitter Yellow Gold corner freebie.png
DLT Alpha GLitter Yellow Gold deco freebie.png
DLT Alpha Glitter Yellow Gold divider freebie.png
DLT Alpha Glitter Yellow Gold flower freebie.png