Fast approval to store! YEAH! Let's celebrate! LOL
Here is a set of matching Royal Red flourishing corners and dividers! I think divider toppers ROCK! So elegant and so many uses for them!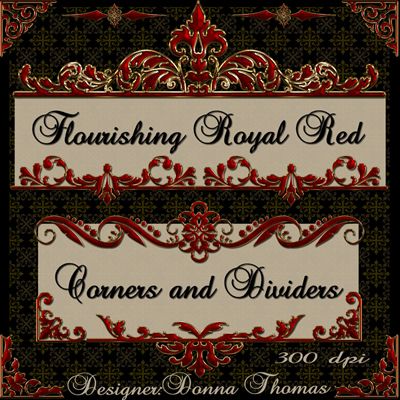 Hum..my freebie folder is missing..well..stay tuned! May have to remake them..
click
here to see in store...