Thanks for looking folks!
Using some of the dividers and corners in the Flourishing SHAPES Kit and making up even more dividers and corners...Comes the Green and GOLD set. I really enjoyed putting the bits and pieces together to make them.
Here are some freebies to see up close the beauty of these items..
Simply RIGHT CLICK on the items
Select SAVE IMAGE AS
and Send to your favorite embellishment folder of freebies for Max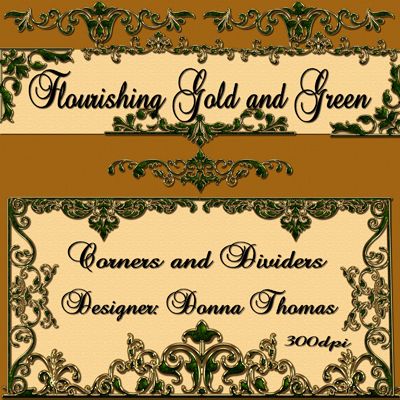 DLT Flourishing Gold and Green Corners and Dividers divider freebie.png
DLT Flower 20 freebie.png
DLT Flourishing Gold and Green corner freebie 2.png
Click
here for store view