Here are the glittery bunch of the corners and dividers..with all new corners and some new dividers made to match the divider toppers. These are great for making signatures if anyone would like one made for them..just email me here at Max!
These corners and dividers match the alphas and frames too!
Click
here to see the bunch!!
For the freebies...
Simply RIGHT click on image
Select SAVE IMAGE AS
and send to your favorite freebie folder to use with Max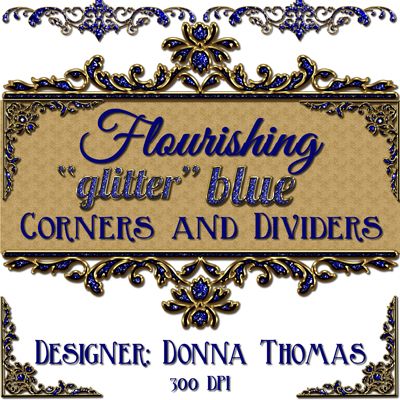 DLT Blue glitter flower freebie.png
DLT glitter blue heart deco.png