Alrighty then!!!!! You gals ready for a fun and different challenge?! You better be...that is what challenges are for, right? ROFL!!!!!

From the 16th (which is today) until the 23rd....I want you to email me ONE PHOTO that you can't seem to scrap...Admit it, we all have some photo's we would love to scrap, but have no idea how we want to do it...So I want you to send me one of them photo's to

[email protected]

and make sure you include in your subject line Challenge 27....AND include your name somewhere in the email or on the photo file name itself...

Then on the 23rd, I will be mixing up them photo's and sending one to everyone who wants to participate and they are going to scrap your "I can't scrap it!" photo....Using this kit....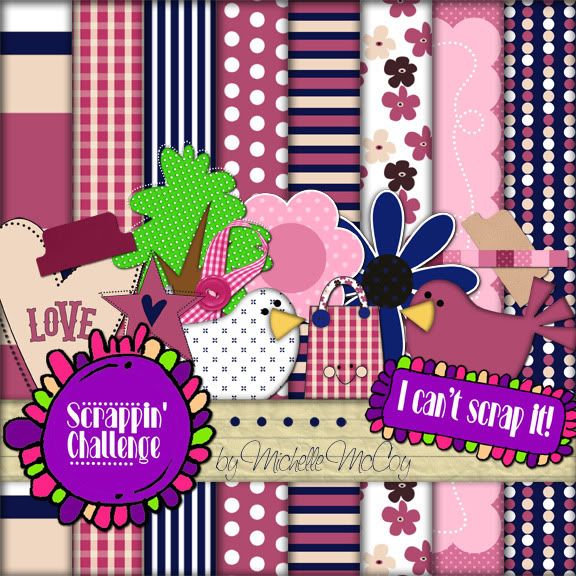 Got all that? To sum it up...You are going to send me a picture you can't scrap, and I am going to give it to someone else who sent one in to scrap it for you...

You will get the download to the free kit only if you are participating and sent me a photo...This could be a blast...lol...