Well, due to a virus I am a little late...lol...So we will take this one out until the end of the month...k?

Have you fallen in love with something that you just had to have? Does a photo get you all tingly inside? Maybe a child, grandchild, spouse, bf/gf, pet, season, etc etc....just makes you go AWE.....well with this challenge, we are ALL going to see....

First, download this mini kit...(Pieces from my upcoming new kit Fall Is Here)....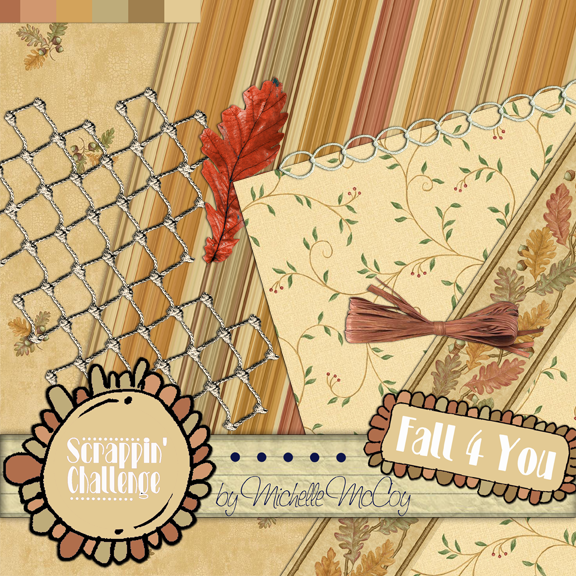 DOWNLOAD
Use this mini to make a layout of what you have Fallen For....Like I said, it could be anything...<wink>
Make sure you ONLY use this mini....You CAN make new things using pieces from this kit as well...Like a frame from a paper, make some pretty flowers from the papers, etc...
Here is the fun part....Your TITLE or JOURNALING must include the words Fall For You...
Easier said then done sometimes...lol....Have fun with this one...and I will be checking in from time to time...and like always, I will have a participation gift...((HUGS))