Sorry I am a little late...But Monday isn't over yet (for me anyways...lol), so here is this week's challenge...We are going to make our layouts based on a certain color scheme...

Here is the palette you are allowed to use...
But that's not all...You need to download these shapes, and use at least two of these shapes in your layout as well....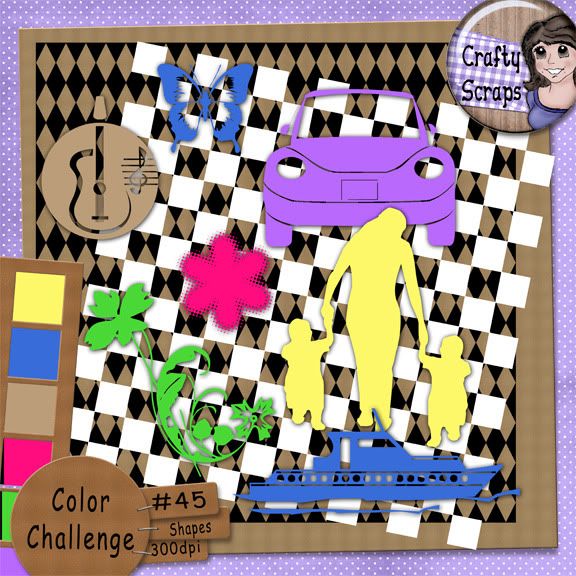 At the end of this post is a download for the .png files or the SBM file....

So here is what you need to do....
*Make a layout only using the colors of the swatch (right click it and save as)
*Download the shape file and use AT LEAST 2 of the shapes in your layout...
*Only use items from this community, either purchased or free.
*Upload your layout to the Deisgner's Challenge catagory in our gallery then upload it here...

At the end of the month, I will be handing out my new shapes kit to everyone who participates...Another set of 100 misc shapes....Can never have enough shapes....can't wait to see what you all come up with...((HUGS))