HI EVERYONE!!! IIIIIIIIII'M BAAAAAAAAACK!
Due to my medical issues, I had to take a break from designing....my last color chalenge was #3 so I thought we would just continue from there, eh? I hope everyone participates like the good 'ol days.... Look at it this way, if you decide not to ~ you can't get my adorable kit for FREE....<wink>

All you need to do, is make a layout using anyone's scrapbooking items from

this community

(free or purchased) and play with the hues and saturation to get the right color you want for each piece you are using... You must include at least ONE photo in your layout...Post your layout in the designers challenge section in our gallery and come back here and post it for all to see.... By doing that, you will receive a Color Challenge Mini Kit for FREE!

Here is your color palette....(right click ~ save as)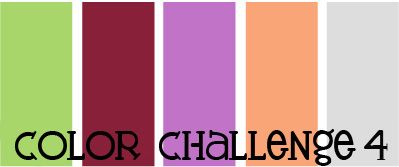 And here is the cute kit you will receive from me....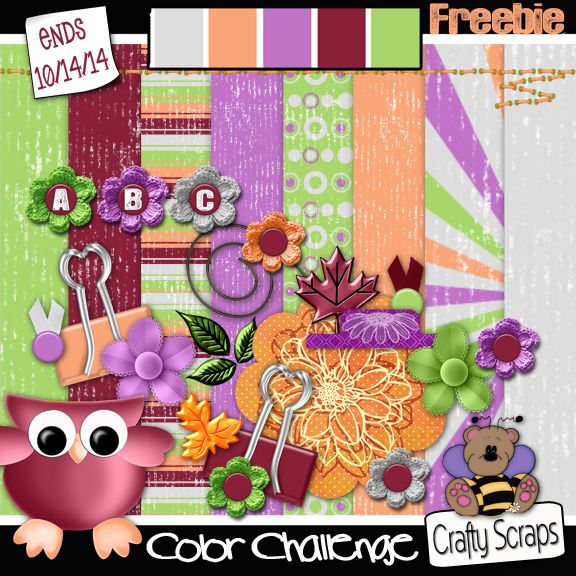 This challenge will run every two weeks...Each challenge will start on the 1st and end on the 14th, then another will start on the 15th and end at the end of the month....Good luck, have fun and bring your friends....
BONUS PRIZE is also offered to anyone who comes back with a SECOND layout! Your second layout has to be made with the free kit in order to get my BONUS PRIZE....Maybe that will catch your eye,,,we ALL love freebies....So why are you still here? Go on, get to work! LMBO!
! ((HUGS))