I know this isn't a scrapbook page, but I used a lot the same techniques and such...
I'm working on the campground brochure for next year and have gone in a totally different direction with it this time. We're having it professionally printed, so I can have a full background image. Woohoo! We've been printing them on glossy 8.5x11 paper on the color laser at the house, but have found a place online that will print 5,000 of them for just a little more than I can print 600 at home, and full color, to boot!
So, below I have the jpg proofs of what I've come up with. It's printed on both sides of a single sheet of paper, and folded so that the blank panel in the middle and the panel to it's right are both on the outside. All I have to do to mail one is staple it shut, put an address and a stamp on it, and let it go.
Outer page: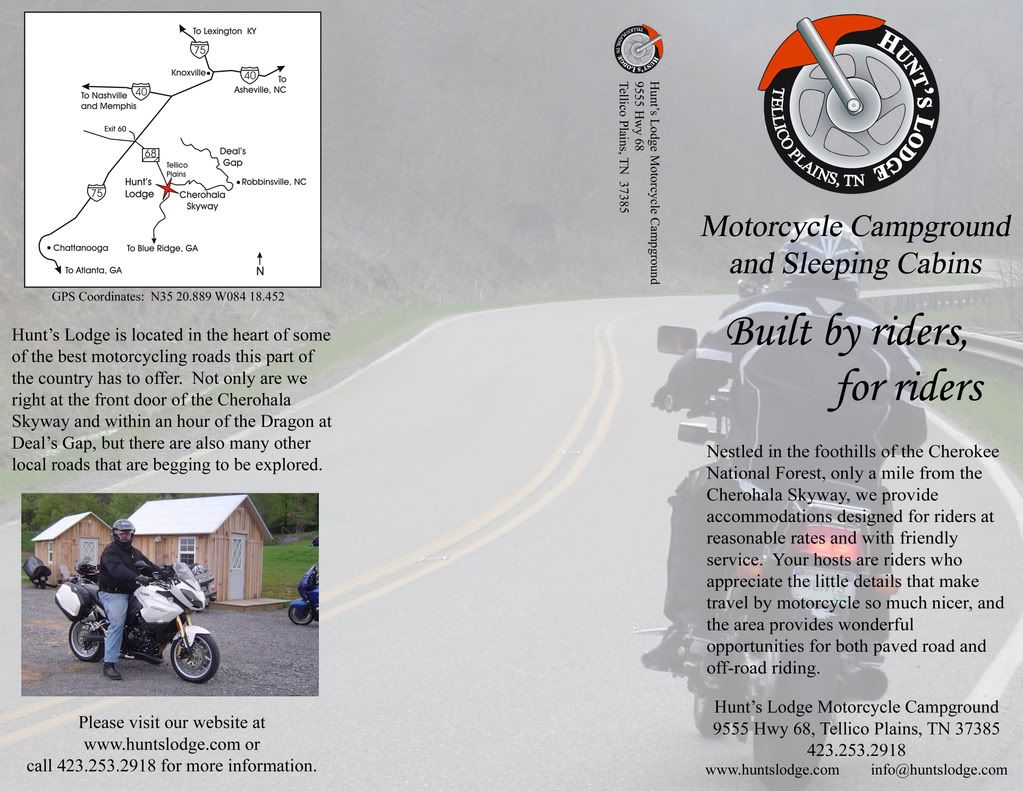 Inner page: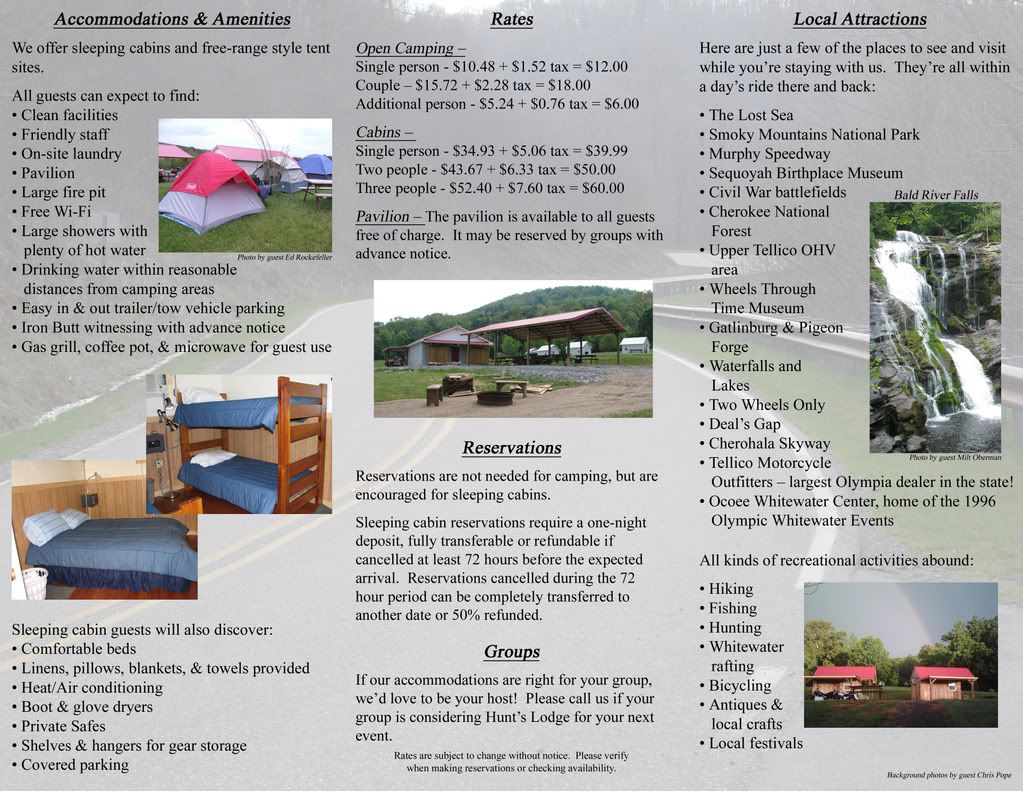 Thoughts? Ideas? Suggestions? The background photos are of an actual road in this area, and the rider is a friend of ours. I used Photoshop to block out his license plate number, an if you were able to look at the original real hard, you'd see that it now says "HUNTS".