Okay,I'm up and running again!Had some pc problems and had to reinstall everything!So when I got my pc up and running again I was so happy I immediately scrapped my gift exchange layout so Aggie could stop nagging me for it.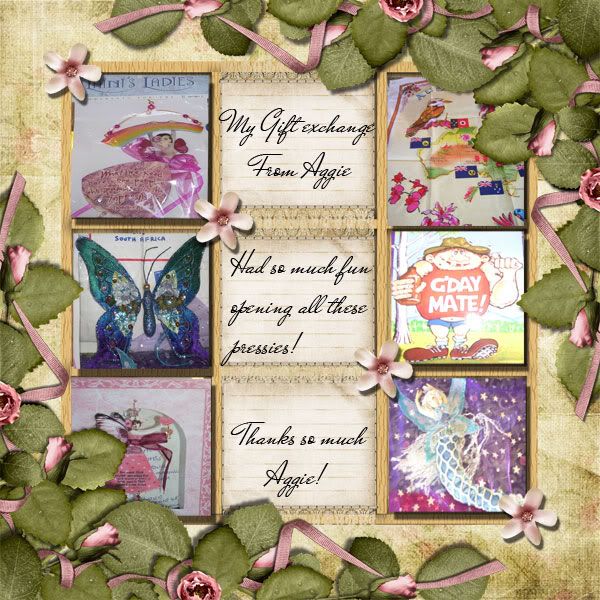 I coudln't get everything to fit on the page as Aggie just send a huge parcel with alot of beautiful goodies!I received a teatowel,a bar of soap,wallet,a sun catcher,a brooch,fairy pen,hanging mermaid ornament,butterfly,postcards of where Aggie live.And also a beautiful card with a hanging fairy.
Thanks so much Aggie,you put so much thought into each gift and I was so happy to open all of them!