I need to LOSE weight! Always more fun when others have the same desire!
Inviting anyone that would like some companionship to losing some weight to come aboard!
Simply State how much you WANT to lose
And WEEKLY check in to announce your gains and oopsies! LOL
Purple is for perfectly on track.....state your new weight
RED is for RED ALERT..I gained! I now weigh....
Green...no progress..no up or down...would like to go forward.....state your weight
Here are some weight pieces to play with..You can put them as part of your signature or just use them to announce your weight for the week..
Shape is also included to do something entirely different.. You are the one in control!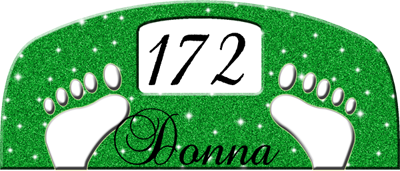 My goal is 50 POUNDS... When I finally finish that goal is not the problem...but that I continue to lose each week..
I'm starting at 172 pounds...scales are calibrated...and I'll use the same scale throughout..
DLT scale for challenge green no progress.png
DLT scale for challenge purple perfection.png
DLT scale for challenge red alert increase.png
DLT scale for challenge shape.png