Every time I come here, there are new templates and embellishments that just make me

..... I have taken soooooo much of the work done by all you talented ladies that I have been feeling like I'm "cheating" by not sharing with you too..... so I used PSE and a wonderful effect that I got at Atomic Cupcake and I have created this set of large chipboard monograms that I hope you'll like and want to use.
I don't know how you add the really cool thumbnail pics...
but here is an example of the alphas.....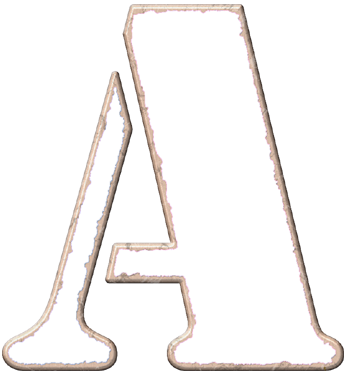 While I was playing around making these in PSE, I also tried out some of the excellent editing tools in SBM..... if you don't like the white chipboard look, go to the "Advanced" editing area..... first use the Brightness/Contrast tool to lighten it up and then go to the Sepia tool and select whatever color you want to use to coordinate with your layout..... you will probably need to click "apply" several times before you get
exactly
the color you want.... you'll end up with a really pretty alpha with much darker "inked" edges.....