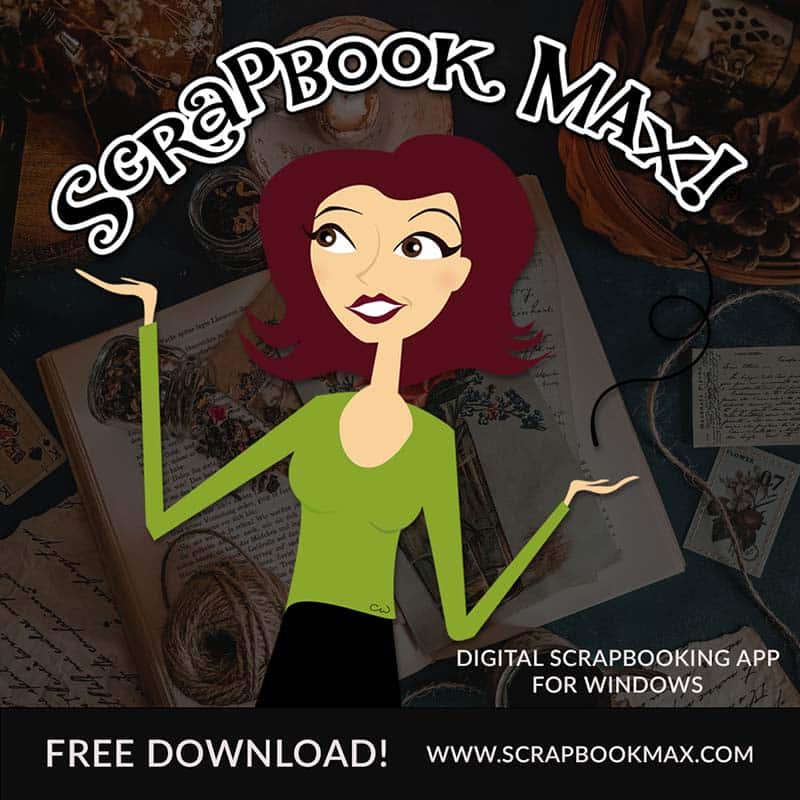 One page of my album...
Scrapbook MAX! is perfect to create an album. WHY?
Because..
1. It's powerful!
You can handle multiple pages in a same project (scrapbook).
2. It's reliable.
It doesn't crash...:-) and that's not the case of all the programs...
3. It's accurate.
I can't design a layout without using the shortcuts:
P
S
A
to set everything accurately.